Friday Night Funkin': Monika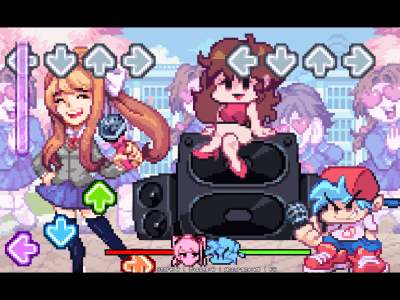 Loading......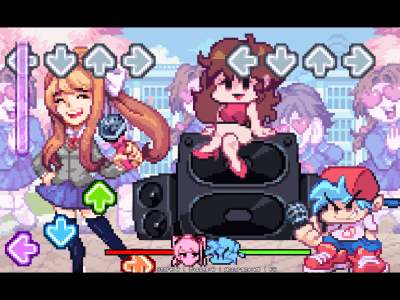 Are you ready for a new musical duel? Then, welcome to Friday Knight Funkin': Monica! Here you will meet not only old opponents, but also one new rival. The beauty's name is Monica, and she will take the place of Senpai in the sixth game week in Story Mode. This coquette is capable of turning the head of any young man, but with our boy she has no chance. The boyfriend has long and selflessly in love with Girlfriend, and in his heart there is no place for another girl.
The game has two modes - story and free play. In the story, you can play week by week, choosing the difficulty mode yourself: easy, medium or hard. Beginners should start simple, while seasoned Friday Night Funkin fans can experience finger dexterity at the most challenging level. It will be cool, exciting and dynamic!
Your task is to repeat the combination of notes after the enemy. They will move across the screen at different speeds, depending on the difficulty level. But in the free play mode, you can choose any opponent from any week. But all the FNF musical battles in this mode will only be at normal speed. The game will appeal to fans of rhythmic games with beautiful cartoon graphics and cool atmosphere!