Friday Night Funkin' VS. KAPI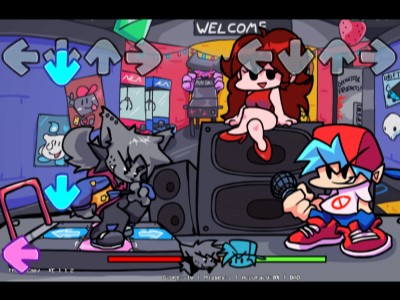 Friends, are you ready for the new music battle "Friday Night Funkin"? Then welcome to Friday Night Funkin' VS. KAPI! The events of the game will unfold in the slot machine hall. The boyfriend decided to surprise Girlfriend and took his girlfriend on a date to her favorite place. She just loves to play slot machines! But there was not a very pleasant surprise for a couple. Kapi, an old friend of Boyfriend's, was in the hall. He really liked the girl, and after a little verbal skirmish, the guys decided to fight for the heart of the beauty. Let's help Boyfriend defeat and smash Kapi to smithereens!
How to play?
You will fight a new enemy in two FNF modes - story and free play. In the story, you will clash in a musical duel with the enemy, and the songs will go strictly in turn. But in the free play mode, you can choose songs in any order. Your main task is to wipe the nose of the narcissistic wolf cub and defeat him. To re-sing Kapi, you need to repeat all the combinations of notes that will appear on the screen in the form of arrows. Let dexterous fingers and strong nerves help you win! Enjoy your game and good luck!