Discworld 2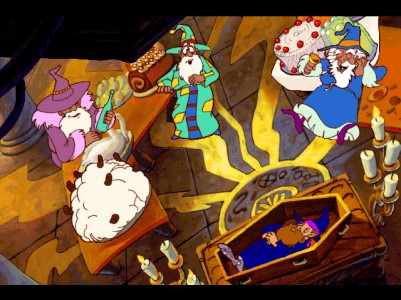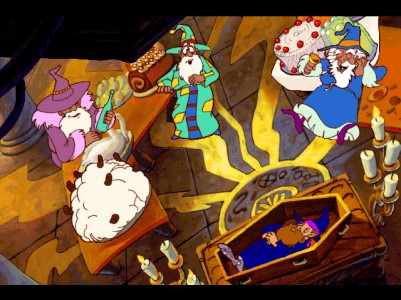 Start!!
Discworld 2 is the continuation of a wonderful quest about the adventures of the half-educated wizard Rinswind living in the Flat World (you already know about elephants, whales and the tortoise?).
This time, Death decided (in the world of Discworld, Death has a floor) to take a vacation. As a result, no one can really die, and the city of Ankh Morpork, which even before looked a little like a fragrant rose, was filled with the stench of the living dead.
Rincewind (and his faithful companion Chest of Reasonable Pears) are sent to return Death to the Flat World.