Mappy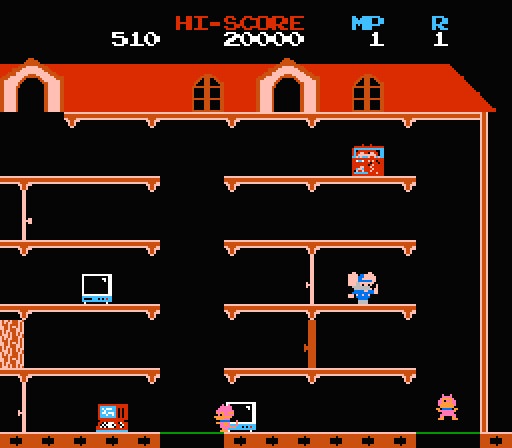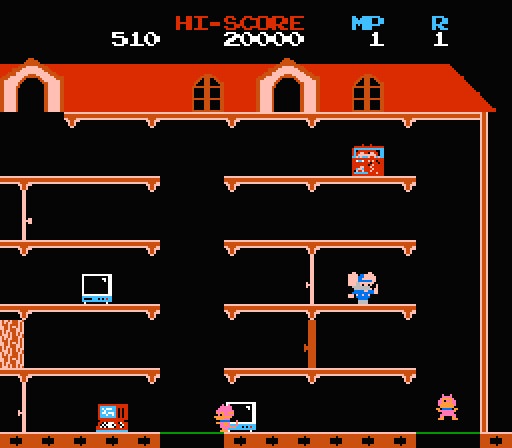 Muppy is game about the mouse of a policeman who catches rogues in a house, opening and closing doors.
The game Mappy was released in 1983 by the guys with a certain Namcot. And this game has played a lot of players of that time, and also makes it light now.
Initially, the game can not be understood, but then it becomes clear that there are many tricks for kittens who steal tape recorders and pictures. You can also close and open doors from long distances, while knocking out the seals and achieving your goal. Your main goal is to save all the value of the house.
The musical formulation of the game is of particular interest and special atmosphere in the game.
With each level, the kittens run faster and catch up with the little policeman it becomes easier and simpler.