Trap adventure 2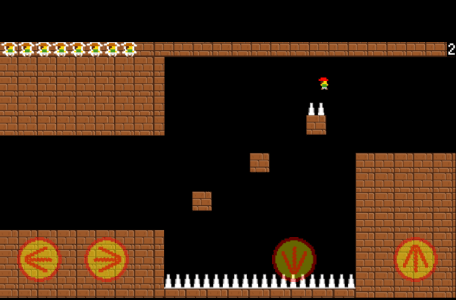 Trap adventure 2 is just an impossible game to play. If you want to kill your monitor against the wall, try this game. Killed nerves, bad mood and a destroyed computer are guaranteed to you.
In the game, you play as a little boy who jumps over obstacles and abysses. You can choose the normal mode, where you have 10 lives, or you can take the survive mode, where you need to go through everything in one sitting.
I'm telling you right now, don't play this game or you'll regret it.