Contra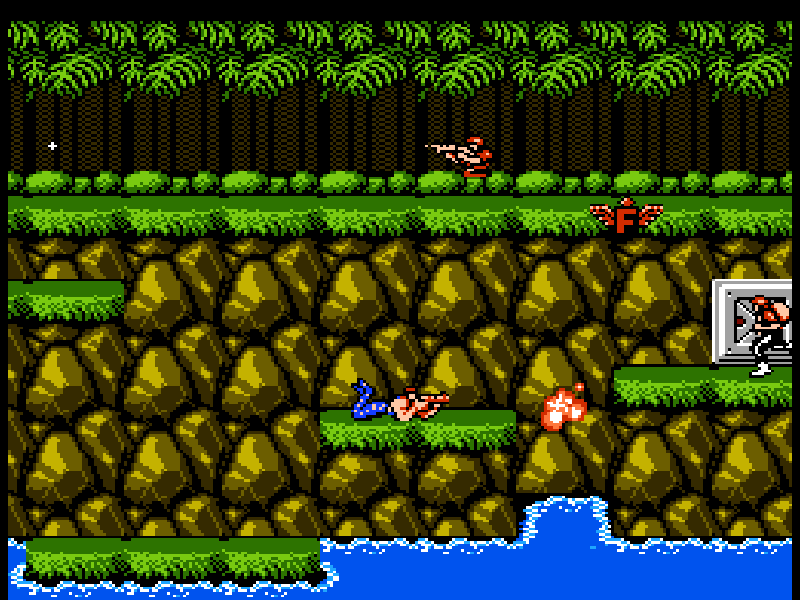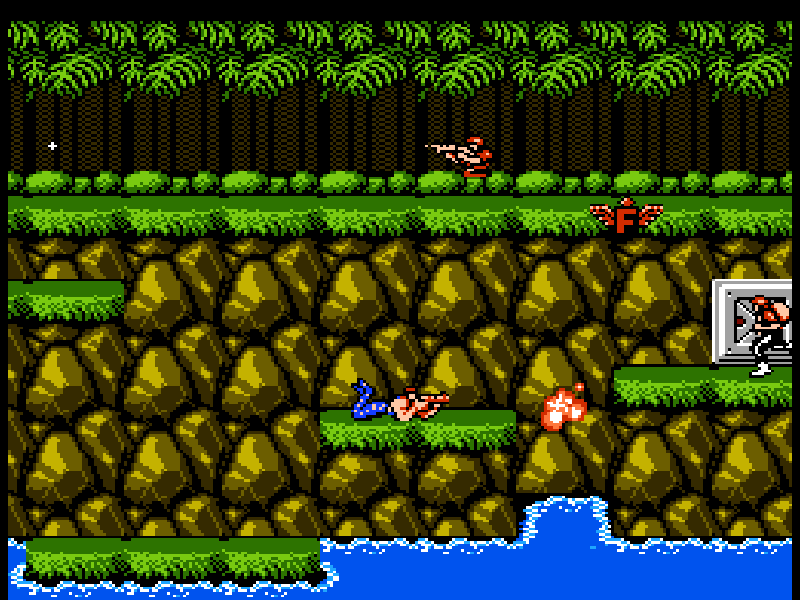 Here you can play the first in series of Contra games on nes online in a browser.
According to the scenario of game in 2633, two soldiers, Bill and Lance, were sent to destroy the terrorist organization Red Falcon, behind which aliens are planning to seize the Earth.
So, the whole series of Contra games is famous for its hardcore, because to pass it is really difficult. For this you need to spend a lot of time. You will have to learn every inch of each level, because the character has only 3 lives. And when they run out, you can start the game from the last achieved level only three times. Having the ability to catch no more than three bullets you need to kill hundreds of enemies, and at the end of each level, as a rule, a difficult boss.
In game there are several improvements weapons, which are projected in the form of winged letters. Each letter - a certain type of weapons:
M - machine gun
L - Laser
F - Fire Extinguisher
S - Spray Gun
B - force field, which gives invulnerability for a short period of time
R - an improvement for a weapon that increases the rate of fire, but is incompatible with a laser
Mega Shell - wings without a letter. Blast all within sight of the screen
The second and fourth levels are made in pseudo 3D.
There are 3 versions of this game:
Exactly the one here
Robotector for European users, where all characters are replaced by robots
Japanese version, which is expanded with additional screensavers in the game and animation of trees or weather.