Pizza Tycoon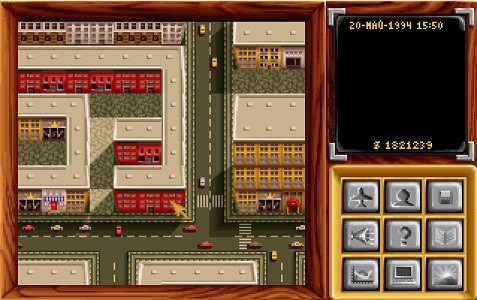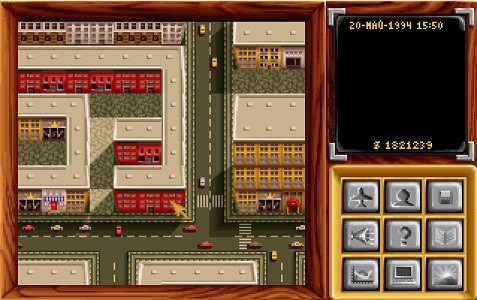 Start!!
Here you can play the game Pizza Tycoon online.
When this game was released, a huge number of economic games have not yet entered the market. Pizza Tycoon felt fresh, new and exciting.
Attention! Once, when buying this game, along with the game, gave the fat guide and a small recipe book needed to make the "right" standard pizzas. This was to some extent copy protection, as no visitor came to your restaurant unless you had several standard pizzas on the menu. Therefore, it is recommended to dig on the Internet a book of those very standard recipes for the game.
What makes the game stand out is that there is a standard pizza between your client's needs and your own creations. It is preferable to follow the trends of pizza. The game is a little complicated, with trends, mafia, advertising, culinary competitions and all sorts of things. You can even earn real money on weapons. If you have done good, you can become the godfather in the criminal world and a real magnate in the business world (although it is much easier to become the godfather than to follow the honest path)
In the game, you can hire and train employees, as well as invite grubby government officials to distribute stars to your restaurants. You can also open restaurants in several cities. There is also a very silly, but somewhat funny humor throughout the game.
The Pizza Tycoon is overwhelmingly difficult at first. It is very difficult to succeed in business. Everything is expensive and time consuming, as in reality. You have little time until the working day is over. There is also too much micro management. For example, signing good deals with groceries to get good, cheap ingredients for you pizza. It takes quite a lot of time and is not very fun.
You can leave it to the restaurant managers, of course, but a good manager costs a lot of money, so in the initial stages of the game you have to do everything yourself before you can afford to relax. In addition, it is too easy to make money offense. It is very easy to spend huge amounts of money on arms smuggling, but it's too hard to make money only by selling pizza.