Dos games online: the ability to keep saves on your PC
Created date: 01/29/2018 00:57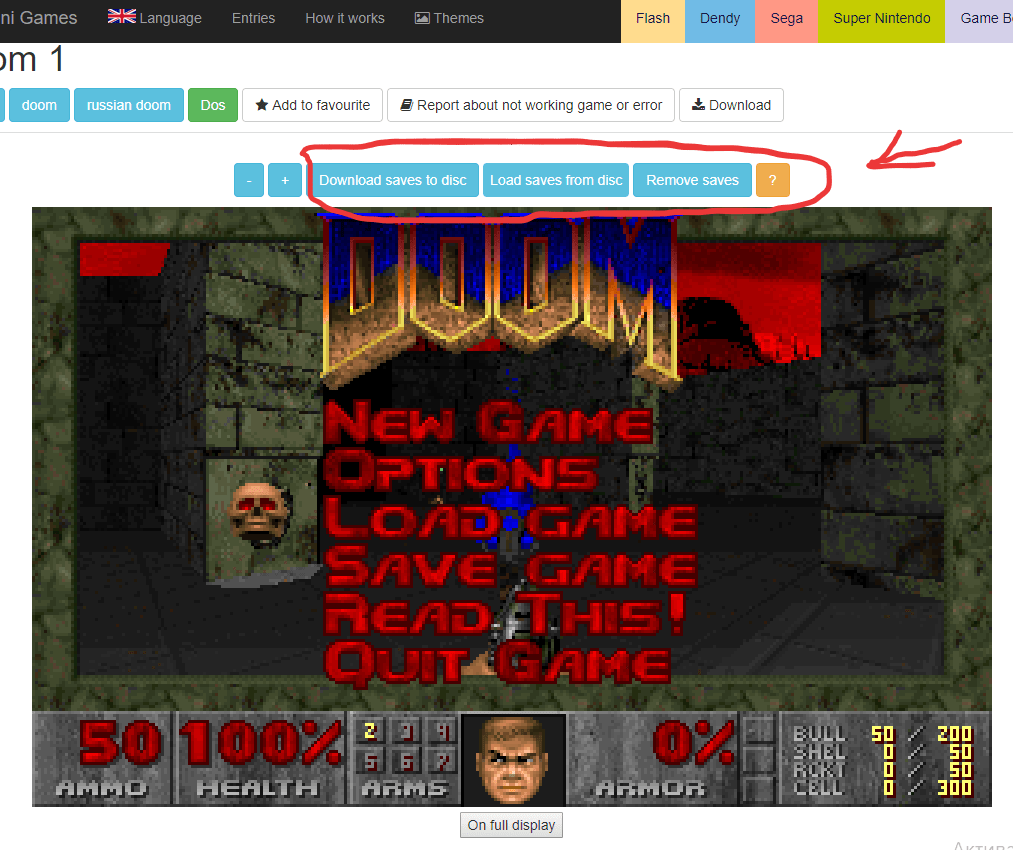 Guys, we have a global update for Dos games. Safe saves for Dos games in the browser. Now on site playminigames you can download Dos games saves also to your computer. And then upload them back when you need.
So how does it work?
Go to any DOS game. It is important to make sure that you run the game on the EmDosBox emulator.

After emulator loading and starting you will see 3 new blue buttons - after buttons for increasing and decreasing the game window.

First button - Download saves to disk. When you click it, all saves for game will be downloaded to your hard drive. It can avoid unforeseen situations when you need to clean the cookies, reset the browser, or change the operating system altogether. And also insured against situations where the game hangs and save disappear. Some sort of backup of your saves.
Second button - Load saves from disk. You can use it when you need to load your previously kept save back to the site. All data will be restored, as it was before downloading the save dump.
The third button is Delete saves. You can use it when you want to delete all your saves and restore the default saves, so to speak, which were before you started playing.
I hope it will move Dos games in browser to the highest level. And it will give an opportunity to play for people who was disappointed without opportunity to SAFELY keep their saves in Dos games on our site.